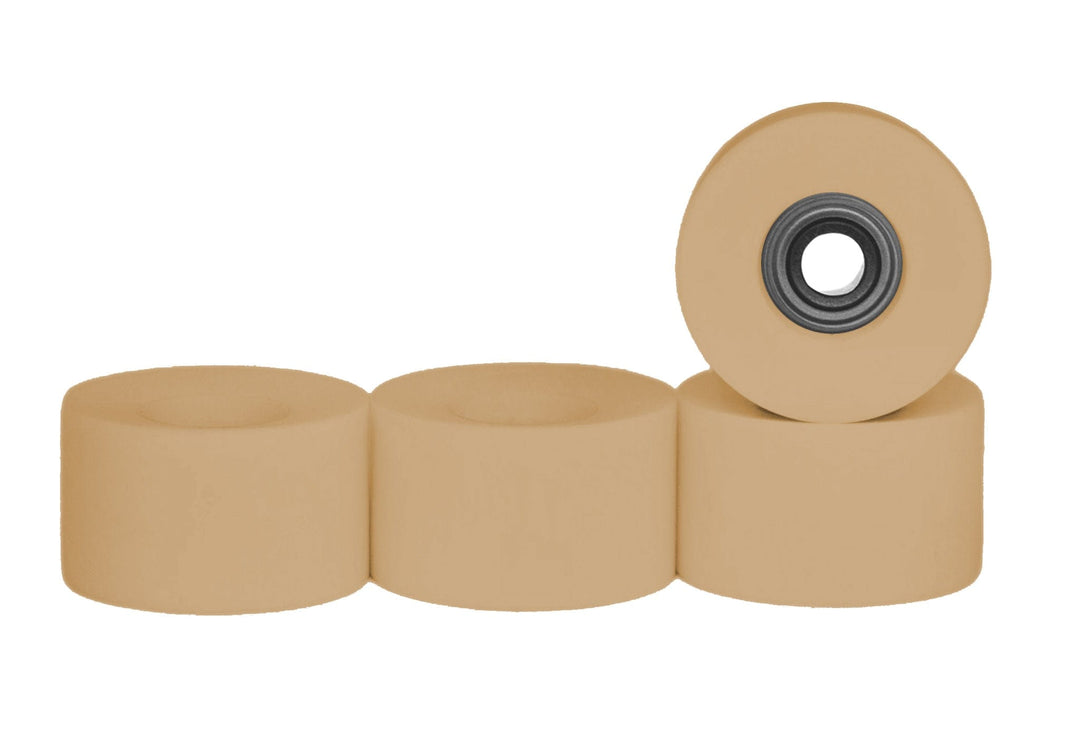 Apex 71D Urethane Fingerboard Wheels, Cruiser Style, Bowl Shaped - with Premium ABEC-9 Stealth Bearings - Coyote Tan Colorway - Set of 4
TKWHEELSAPEX094COYOTETAN
---
Low stock - 10 items left

Inventory on the way
★ COLOR: Coyote Tan
★ MATERIAL: Premium Urethane
★ HARDNESS: 71D Durometer
★ SIZE: 8.7mm diameter, 5.25mm wide
★ BEARING POCKET: Yes
★ BEARING TYPE: Premium ABEC-9 Stealth Bearings
We took all the feedback from the first release and have worked to make these even better. Apex wheels now include a Bearing Pocket - a full custom bearing lock that prevents the bearing from coming out except while using a bearing press.
Set of four Apex Series, Bowl Shaped Cruiser Style Fingerboard Wheels in "Coyote Tan". Each set of Teak Tuning's Apex Series wheels is made with premium urethane.
The Cruiser wheels hit the sweet spot with a 71D durometer. They're not too hard, and they're not too soft. Measuring 8.7mm in diameter and 5.25mm wide, these wheels are slightly larger and thicker than standard fingerboard wheels, but are great for easy riding and doing tricks on all kinds of surfaces.
These wheels contain premium bearings with an ABEC-9 rating. These bearings are our highest quality fingerboard wheel bearings. They are extremely smooth and completely silent. These are sturdy bearings that will allow extreme movement and control. However, due to them being greased and completely shielded, they do not have the free spin our "Ultra Spin" Edition bearings do. In actual use, they are extremely responsive and have a very free roll.
Designed and made in the USA. These custom wheels are made in the USA with premium quality urethane. Many fingerboarders love the squeak sound that urethane wheels make as you powerslide across a surface or do a sharp turn.
Storage tube cap color may vary.

Perfect for riders of all skill levels. Includes a free Teak Tuning sticker.
Stealth vs. Ultra Spin bearings -> Check out this blog explaining the differences
CHOKING HAZARD
Small Parts. Not suitable for children under the age of 14.