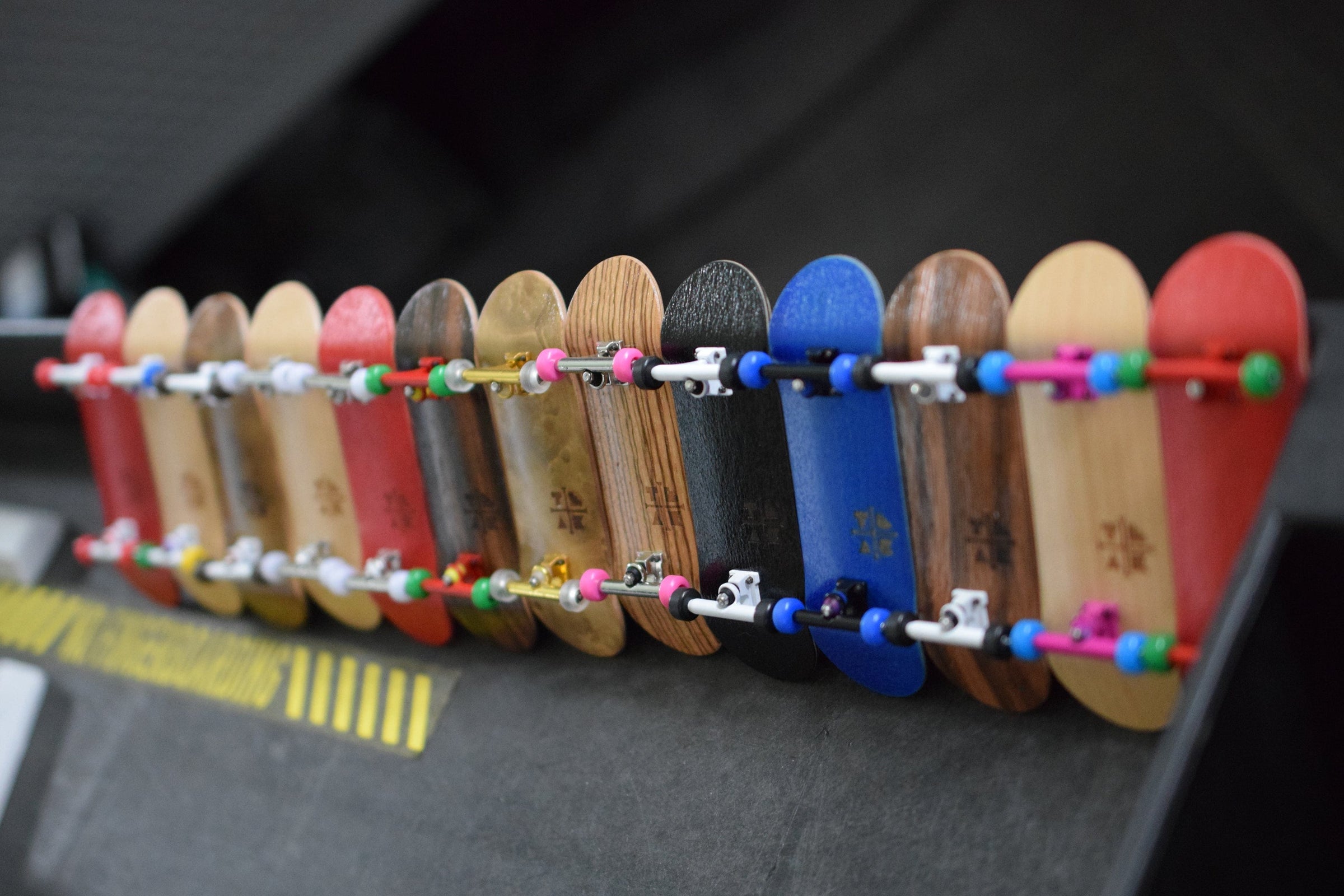 Pro fingerboarding products from Upstate New York.
Our Most Popular Completes
Custom heat transfer decks
Custom made and shaped heat transfer decks with dozens of unique artwork and designs.
Ultra Premium urethane Fingerboard Wheels
Designed, custom made material and cut in Upstate New York. These wheels are the real deal with full bearing lock and covered by the Teak Guarantee.
All the parts & tuning you need
Teak x Woodon Skate park ramps